Active Travel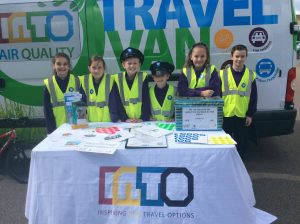 Heath Hayes Academy has achieved the Staffordshire STARS gold award for Active and sustainable travel in Staffordshire. The initial idea was a result of the problem being faced by our local community with regard to parking around the school. After initial research and making links with our local authority we soon realised that this was not the only problem in our community. Air pollution and obesity were also a major factor in our cultural change around our habits towards travelling to and from school.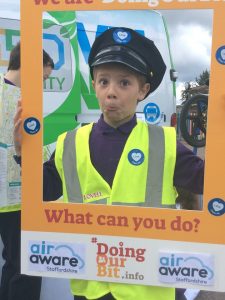 Air quality is a problem all of the country, and there are areas where the air does not meet European standards for clean air. These include Stoke-on-Trent, Kidsgrove, Leek, Newcastle, Cellarhead, Madeley, Burton Upon Trent, St. Peter's Bridge- Stapenhill, Muckley Corner, Five Ways Island- Heath Hayes, A38 Stretham to Alrewas, A5 Churchbridge to Norton Canes and Oak Farm.
It's a growing problem and is responsible for almost 500 deaths a year in Staffordshire and Stoke-on-Trent. One third of all deaths from stroke, lung cancer and heart disease are due to air pollution. It affects everyone. It affects people of any age; with unborn children, young children and older people being particularly vulnerable. It's the biggest environmental threat to the public's health.
Whilst local authorities are working hard to change things, everyone can do something to help themselves and their family breathe easier. Pollution from vehicles is by far the largest source of air pollution in Staffordshire and Stoke-on-Trent.Even if you can't give up the car, the good news is that if you just travel differently, or just change how you drive one day a week.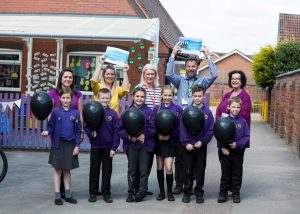 After much campaigning, initiatives and support from our community, Heath Hayes Academy is the regional school of the year 2019!
Staffordshire continues to lead the way when it comes to encouraging more parents and children to actively travel to school with over 60 Walking Buses and more than 60 park and stride schemes now across the county.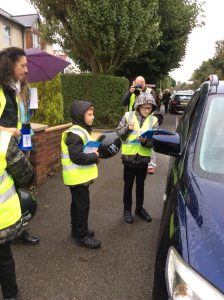 Scooter training, Bikeability and the Staffordshire STARS project working with schools are all helping to improve physical health, air quality and easing congestion outside school gates.
The school is also working closely with the County Council on an Air Quality Project looking to reduce levels of pollution around the school and the local area.  Evidence shows that children travelling to school via cars will be exposed to double the levels of air pollution that children travelling sustainably will experience. We have even been sharing how we are doing 'our bit' on BBC News and ITV Central news.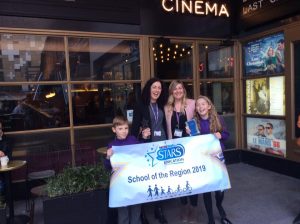 Active Travel
Active travel on your journey to and from school,
either walking, scooting or cycling, will provide your child with half of their recommended daily exercise. They are the easiest ways to get moving and active and suitable for all ages.
Active travel:
• Helps children develop road safety skills.
• Keeps the local air clean and streets traffic free.
• Gets children arriving at school more alert.
• Is free! Think of how much money you can save by leaving the car at home.
Cycle & Scoot to School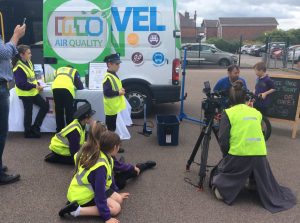 Cycling and scooting is quick and easy. Here are some top tips to help you plan your journey to school:
• Plan and practice your route, using cycle paths where they are available.
• Be safe and be seen by wearing visible clothing and looking always when sharing roads or paths with other users.
• Check your bike or scooter and secure it safely.
• Bikeability training is available in schools, ask your school for more information and check out www.bikeability.org.uk for more top tips.
Planning your journey
Plan your school journey using the map provided (which can also be found on the school app). If you have a School Crossing Patrol on your route, use these for safe crossing points along with other safe areas to cross.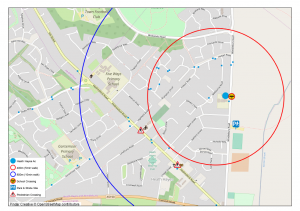 Use the links above to find out more or how you can do your bit here.
Sun Safe Accreditation
Here at Heath Hayes Academy, we take the safety of our skin seriously. We've recently been granted accreditation from Sun Safe Schools for our commitment to ensuring the children know and understand the importance of staying safe in the sun. We will continue to educate and raise awareness about sun safety and skin cancer prevention.
Please see our latest certificate below: