Breakfast and After School Club
We are very fortunate that we have the facilities to run a breakfast club and an after school club on site. This runs from Monday to Friday. Please be advised that parents need to complete the online booking on ParentPay for their children to attend and that payment is due in advance. All bookings must be made by Wednesday of the previous week. Wrap around care can be contacted on: 07749001790.
Breakfast and After School Club Team
The breakfast and after school team are dedicated to caring for your child's care and needs. They provide fun and exciting activities for your child to participate in as well as providing them with a variety of meals.
The team consists of:
Mrs L Hall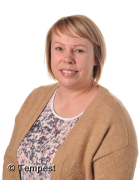 Miss S Pearce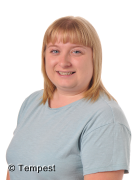 Miss L Newman
Miss Hollis
Times and costs
Breakfast club runs from 7:30am – 8:45am. Children enter and exit via the side entrance to the hall and are given a choice of breakfast plus a range of fun activities to choose from. The after school club session runs from 3:15pm – 6:oopm.
Breakfast club costs £2.50 per session.
After School Club costs are as follows:
1 hour – £3.50
2 hours – £7.00
Full session (including dinner) – £8.00
Food
We promote healthy eating in school so fresh fruit and vegetables are always available throughout the sessions. Please note that we do not provide white bread or biscuits.
You can find our two week menu here. 
Activities
Children will have access to a range of activities throughout the sessions, which are both independent and adult led. Children will have the opportunity to practise their daily spellings and will also be listened to reading by an adult. There is a focus each day for adult led activities and these are:
Monday: Arts and Crafts
Tuesday: Gardening
Wednesday: Games
Thursday: Baking
Friday: Film Night
Children will also have the opportunity to take part in other activities which include: Music, Sports and Commando Joe sessions.