School Uniform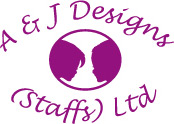 A & J Designs are now the sole suppliers of our uniform. They supply us in school and directly to you the parents.
A & J Designs
Unit 1
Apex Business Park
Walsall Road
Norton Canes
Staffordshire
WS11 9PU.
Telephone number: 01543 360055.
https://www.a4jdesigns.co.uk/
Opening Hours
Monday – Thursday: 9 – 5pm
Friday: 9 – 3.00pm
June – Sept on Saturdays: 10 – 2pm.
You can also order online for collection or delivery using our school code of AJ864 via their website www.a4jdesigns.co.uk.
Clive and his team at A & J Designs are a friendly, family based business who have been very accommodating to us a school and have ensured they have vast stock of our uniform in. Please be aware that if you leave purchasing your child's uniform until late August, you do run the risk of stock not being available. We will continue to stock uniform ourselves however we will not be open in the summer holidays for uniform sales.
Plain (non-logo) purple uniform is acceptable and available from supermarkets online.
Please note
All polo t-shirts need to be purple. No white blouses or polo t-shirts.
Black school shoes must be worn to school at all times. Children wearing trainers will be expected to change into a pair of black, school pumps for the day.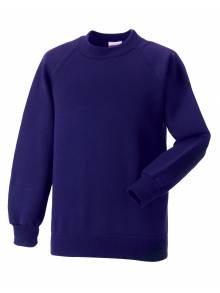 Heath Hayes Jumper
£8.99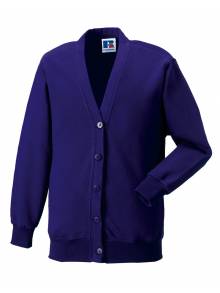 Heath Hayes Cardigan
£10.99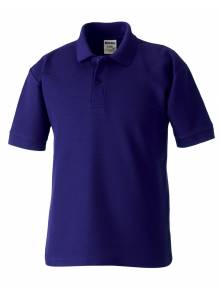 Heath Hayes Polo Shirt
£6.99
Heath Hayes Hooded Jacket
£18.99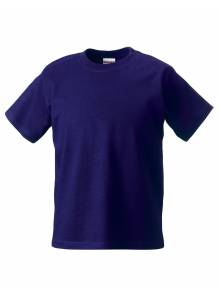 Heath Hayes PE T Shirt
£4.50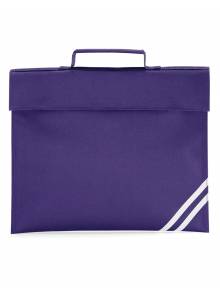 Heath Hayes Document Case
£6.99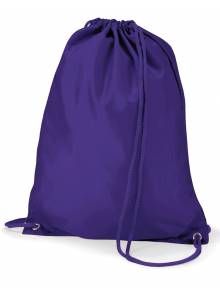 Heath Hayes PE Bag
£4.50
School Dress
Required:
Trousers/skirt/Pinafore – Grey / Black
Polo t-shirts – Purple only (with/without logo)
Jumpers/cardigan- Purple only (with or without a logo)
Shoes – Black
Optional
Purple and white gingham dresses are suitable summer wear for girls.
Grey/Black shorts weather dependent
School Fleece (purple)
Leggings are not allowed.
Tights – Grey/Black
Our PTFA hold regular pre-loved clothing sales. Please get in touch with them if you would like more information. [email protected]
Appearance
Hair of a natural colour
One pair of stud earrings permitted
No other jewellery items
P.E Uniform
ALL pupils will need to follow the schools PE uniform requirements.
Children who do not have the correct PE kit in school will not partake in PE lessons and parents will be informed.
Shorts – Black
Jogging bottoms – Black
T-shirt – Purple (with or without logo)
Footwear – Black pumps / trainers
Children who go swimming in Year 4 will require a one piece swimming costume, swimming cap (for boys and girls with long hair) and towel contained in a waterproof bag (clearly labelled).
Health and Safety
All jewellery, including wrist-bands, must be removed for any PE activity.
It is not acceptable to tape over jewellery.
If children are unable to remove their own jewellery it should be removed at home before school.