Parent Zone
On this page you will find lots of useful websites and links for you to access.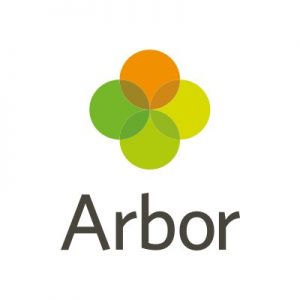 Arbor can be downloaded onto your smart device to enable you to access the parent portal where you can see attendance, book extra curricular clubs, confirm parental consultations and much more.
The Arbor app usage guide can be found here.
If you need any further support please do not hesitate to contact the school office or have a look here.

The Piota communication app can be downloaded onto your smart device. At Heath Hayes Academy we use Piota as the main form of communication. Piota replaces the need for sending letters home and supports the school in reducing its carbon footprint. Piota is used to send letters, messages and to invite you to special events or assemblies. You can also provide consent for school trips and outings, give your opinions and let us know when you'll be attending parent workshops and updates. You will need to register your device for optimum communication.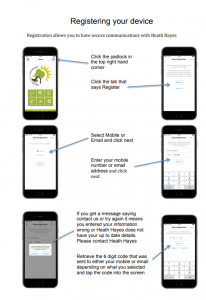 In order to register your device, please do the following:
Click on the app, wait for it to open, in the top right hand corner there is a padlock. Press on that.
If you are already registered, it will tell you this.
If you need to register, please enter your mobile number.
It will then send a code to your mobile, please enter this. You will then be registered.
If it comes up with an error message, this is normally because we don't have the correct mobile number for you on file. Please either pop to the office or email us on office@heathhayesacademy.co.uk.
Please ensure you also have the correct channels selected on the app too.
Begin by going to the Settings section (reached via 'More' tile or top left menu icon on the app Home screen) and turn on the groups you are interested in:
Channels: Select the Year and Interest group(s) for which you would like to receive Notifications/Messages. Please leave "Urgent" channel always switched on: this is for important messages sent to the whole school.

Do you need to pay for something at school? This is the site that you will need. What can you do with ParentPay?
School Dinners – You can book and pay in advance.
Trips – Pay for school trips through ParentPay. Schools can send out invitations to the relevant parents; who can respond with parental consent and provide medical information.
Online Shop – Whether it's uniform or equipment, you can purchase items online. Check item information like size and colour prior to purchase.
Communication – Receive important messages from school via email and text.
Payment Options – Debit and credit cards, American Express and PayPoint from over 28,000 shops across the country.
Log in here.
What is in your child's bag and what do you do with it?
We know that this can be confusing so we've produced this page to try and help. Please speak to your child's class teacher if you've got any questions.